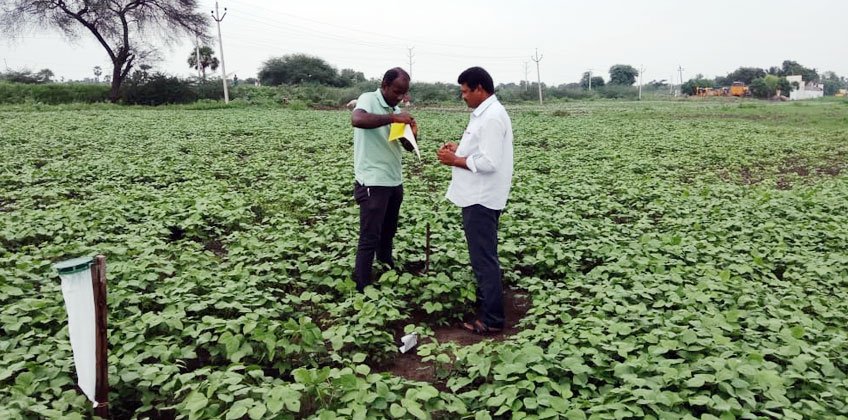 Pest Management
Integrated pest management for Urad farmers
Magasool supports more than 50 farmers of Tuticorin and Tirunelveli Districts to implement integrated pest management and reduce pesticide usage. The pesticide usage has reduced by more than half and farmers saved Rs.3,000 per acre on chemical application.
Supporting rain-fed farmers fight the fall army worm
The fall army worm (a native of North America) arrived in India in August 2018. The worm causes extensive damage to maize and sorghum. Indian farmers were caught completely unaware. Many farmers in Vilathikulam lost their maize crop with yields dropping by 75% and revenues falling by Rs.20,000 per acre. Most farmers in this region solely depend on rains for irrigation and they have only one chance for earning from their land.
Fortunately, fall army worm infestation can be controlled by early preparation through eco-friendly biological means. After a series of meetings with farmers and the Agriculture Department, Magasool plans to directly work with 300 farmers in Vilathikulam block in implementing prevention measures.