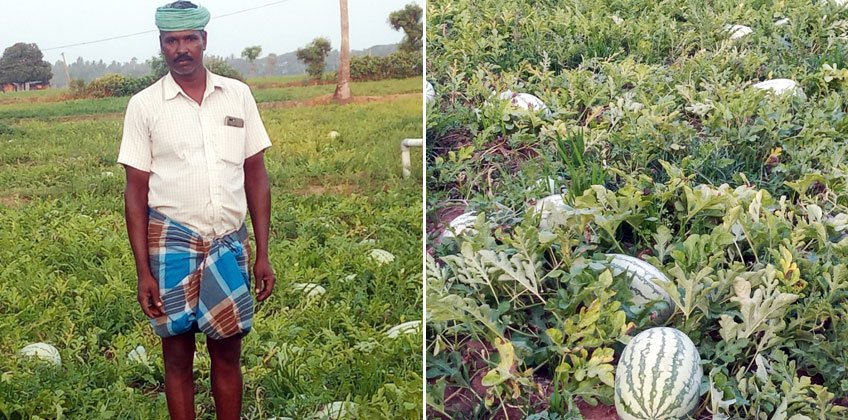 Watermelon Woes from Covid-19 lockdown
Shankar is a tenant farmer from Lathur Block of Chengalpattu District. He cultivates watermelon on leased land every year in the January to March period. Watermelon brings good profits in usual years. This year has been very different.
Shankar spent Rs 1,50,000 to cultivate watermelon on 5 acres of leased land. He harvested 23 tonnes of produce. The entire yield only fetched him Rs 30,000 (One rupee thirty paisa per kilo), leading to a whopping loss of Rs 1,20,000.
Farm-gate prices for watermelon have crashed almost by a factor of 10. Traders did not have operational clarity in the first week of the Covid-19 lock-down and there were few takers for Shankar's produce. The farmers complained to the Agriculture Department and transport and procurement problems were fixed quickly by concerned authorities.
Unfortunately prices have not picked up. Demand for produce is low. Markets and mandis are operational only for limited hours. Food processing units, restaurants and juice shops are shut. Growers of perishable produce are suffering heavy losses all over India and we need to find a solution soon.